Welcome to Bree's!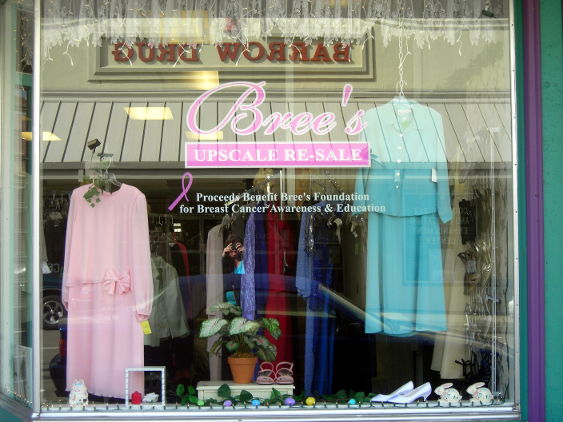 Community Involvement
We wish to offer a heartfelt thank you to all of our communities that continue to support us. Without your participation in this endeavor it would not be successful. The Bandon store has been in operation for 12 years, Coquille for 6 years, North Bend since 2009, and our latest addition in Grants Pass.
Through the years not only have the communities shown support by volunteering their time, donating their clothes, and spending their money shopping in our stores, projects that they have participated in, some of which are listed below. If you would like to be a participant, please feel free to contact your local Bree's Upscale ReSale.
Special Projects
Mending Clothing
Art Projects
Walks
Fashion Shows
Raffles
Silent Auctions
Hosting Events
Making Head Coverings & the Bree's Bunny
Speaking Engagements
Work Parties
Organization
Writing
Everyday general Store Operations
& Cleaning

We appreciate all of the friendships, compliments, hugs and encouragement through the years!
Thank you for all of your support!